Softclain Win Over GoodFirms As the Top Web Development Company
Softclain Technologies Makes it to GoodFirms List As Top Web Development Company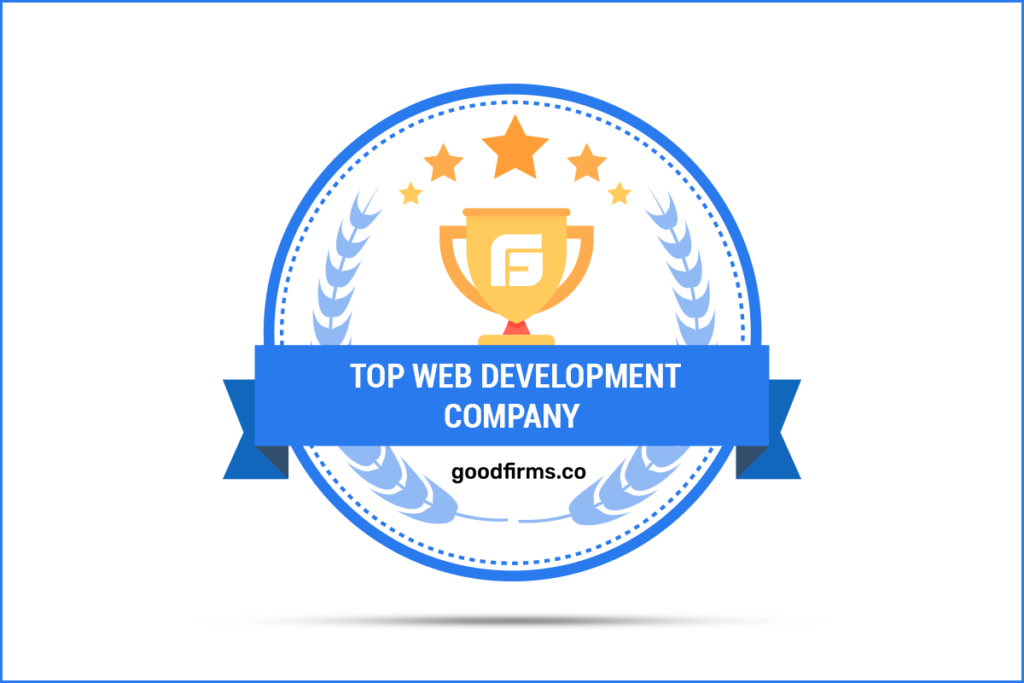 Acting as a technology partner Softclain Technologies is helping businesses to fast track their growth process. Their sincerity and dedication have propelled them to a prominent place amongst the top web development companies in Saudi Arabia at GoodFirms.
About the Company
Softclain Technologies is a Kerala, India based company with multiple offices in Canada, USA, Saudi Arabia, Ireland, and Japan. The company offers various services like web development, mobile app development, testing services, IT consultancy, digital marketing & automation, UI/UX design, DevOps services, and many more to its clients globally. Founded in 2013, the Softclain Technologies team has 7+ years of in-depth experience in information technology and consulting, which helps businesses solve complex problems. By transforming their processes and operations, the team is committed to fulfilling clients' requirements for IT solutions.
The company consists of 100+ expert software engineers, developers, technical architects, digital marketers, and testers. And, the whole team is focused on making clients' vision into reality by delivering excellent business solutions that can guarantee success.
The skilled pool of experts at Softclain is constantly on the go to bring value to the clients. The technical team values the company of each client and works to modernize it with outstanding services. Working for 7+ years in the business, they have served 117+ and completed almost 359+ projects. The team blends performance and professionalism to deliver the best and the most outstanding solutions to clients.
GoodFirms Research Methodology
GoodFirms is an online B2B platform that connects service providers and service seekers on a single platform. The companies listed here are ranked under separate categories and gauged on three parameters: Quality, Reliability, and Ability. These parameters are crucial because it allows service seekers to recognize and choose companies according to their needs. The business is ranked under different categories after being evaluated by the in-depth researchers on these criteria.
In the same way, GoodFirms evaluated Softclain Technologies based on the parameters mentioned above. The whole evaluation process observed that they are an excellent technology partner offering exceptional services. Few more details about the company and services provided by them are mentioned below:
Web Development Services
The Softclain Technologies team is well-informed about the importance of website development for a business. The company has the world's best team who puts its effort into developing a stunning website that adds value to the business. The team is committed to providing a sustainable website using Java, PHP, .NET, and C++ development. Plus, the dedicated team has strong expertise and domain knowledge to deliver error-free solutions.
The group of seasoned web developers elevates business by building a professional website that resonates with their brand's idea. Besides, the team makes an effort to articulate communication and maintain transparency with clients. The team's comprehension of the clients' business makes them a high-quality service provider. Moreover, they always strive to meet deadlines to remain competitive in the current environment. Thus, helping clients connect to a broader audience Softclain Technologies is positioned as one of the top web development companies in Saudi Arabia at GoodFirms.
Mobile App Development Services
Mobile application development is a dynamic tool to connect customers with companies. Softclain Technologies team works to offer clients a robust cross-platform app development solutions for Flutter, React Native & Iconic. The team works with the latest technologies, tools, and frameworks to validate clients' business and provide them wings to outshine in the market. The list of companies that have received services by the seasoned team is- retail & distribution, gaming & entertainment, business & finance, and information technology.
Powered by expertise and conviction, the company is moving towards providing an identity for clients in their business. The team has satisfied many clients with their deeply integrated solutions. Not to mention, they work comprehensively with clients' business goals to offer them the most intuitive app solutions. The applications developed by the Softclain team help clients to remain ahead of the competition and get a worthwhile result. Moreover, the on-time delivery of the project and 24/7 maintenance after project delivery has made them the most desired app development firm. It is expected that due to the potential utilized by the team, Softclain Technologies can be ranked among one of the top mobile app development companies in the world at GoodFirms.
Testing Services
To determine the software quality and ensure the developed program is error-free, the QA and testing team of Softclain Technologies offers comprehensive testing solutions. The team experts perform multi-stage testing and auditing software to eliminate any chances of providing erroneous software solutions. The clients can choose different pricing plans based on their requirements, such as basic plan, economy plan, and premium plan.
Softclain Technologies has become a very reliable software testing service because their integrity is reflected in its services. The work is done by the dynamic team to ensure software authentication and validation provide a technical advantage to the company. The talented team is precise and assertive of the services they provide because their main purpose is to benefit clients with the most promising service. Plus, they believe in transparency and commitment while partnering with any client. Thus, working coherently to deliver unique testing services, Softclain Technologies is ranked among one of the top software testing companies in Canada at GoodFirms.
Digital Marketing Services
Last but not least, the team holds a flair in digital marketing services also. The professionals offer innovative and result-oriented digital marketing services too. They offer services to start-ups and an established enterprise to ensure increased business revenue and growth. With in-depth knowledge and the application of latest tactics, the team helps businesses to create market value. Trusted by clients and countries worldwide, they have cleared many milestones till now. Besides, the team also ensures that each digital marketing decision is taken in alignment with the clients' business idea.
About GoodFirms
Washington, D.C.-based GoodFirms is an innovative B2B Research and Reviews Company that extensively combs the market to find top Web development, Mobile app development, Software testing, and Digital marketing Services firms that offer the best services to its customers. GoodFirms' extensive research processes help rank the companies, boost their online reputation, and help service seekers pick the right technology partner that meets their business needs.
About the Author
Anna Stark is presently working as a Content Writer with GoodFirms – Washington D.C. based B2B Research Company, which bridges the gap between service seekers and service providers. Anna's current role lingers to shape every company's performance and key attributes into words. She firmly believes in the magic of words and equips new strategies that work, always in with ideas, something new to carve, and something original to decorate the firm's identity.